Happy Birthday, Stevie Wonder! The legendary singer/songwriter/musician turns 70 today. It is truly remarkable that Wonder has been in the limelight for nearly 60 years since he burst onto the scene through the Motown hit factory as Little Stevie Wonder. He notched his first No. 1 in 1963 at age 12 with "Fingertips" and went on to place 78 songs in the Billboard Hot 100, including 20 No. 1s and 50 Top 10 hits. However, instead of focusing on the hits, I'm going to shed light on the best deep cuts of his "classic period," the 1970s.
Here are the albums he released that decade:
Signed, Sealed & Delivered (1970)
Where I'm Coming From (1971)
Music of My Mind (1972)
Talking Book (1972)
Innervisions (1973)
Fulfillingness' First Finale (1974)
Songs in the Key of Life (1976)
Stevie Wonder's Journey Through "The Secret Life of Plants" (1979)
What a run! You could make a case that, from Where I'm Coming From through his double-LP masterpiece Songs in the Key Of Life, this is the best 5-year run of any popular artist ever.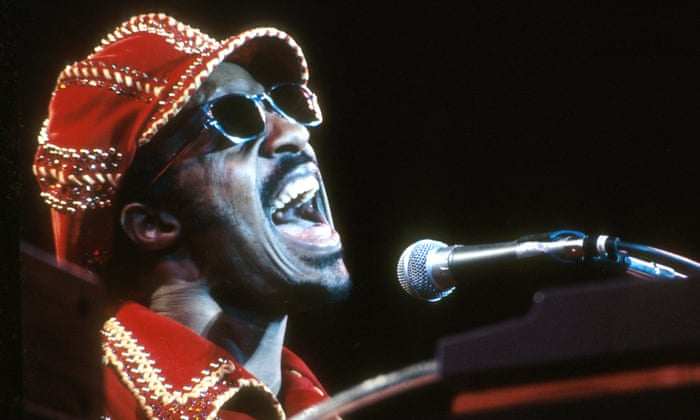 Let's celebrate Stevie's special day together. Here are my top seven 70s Stevie Wonder deep cuts in honor of his 70th birthday and his legendary career:
"I Love Every Little Thing About You"
This is a standout track from Music of My Mind, widely considered Wonder's first fully-realized album. He let his contract with Motown expire on his 21st birthday in 1971 and negotiated a new one that gave him full creative control of his music — unprecedented at Motown. Wonder's genius could no longer be reined in by Motown's radio-friendly assembly line, and the result was his most ambitious album to date.
Music of My Mind also marked the start of Wonder's love affair with synthesizers. The Original New Timbral Orchestra (TONTO), a massive analog synth ensemble, fueled many of Wonder's 70s classics and allowed him to create the sounds that he heard in his mind.
"You and I"
Among Wonder's greatest ballads, "You and I" is one of my favorites from Talking Book. Fun fact: "You and I" was played during Barack and Michelle Obama's first dance at their wedding in 1992.
And with lyrics like this you can see why they chose it:
Will it say the love you feel for me, will it say,
That you will be by my side
To see me through,
Until my life is through
"All In Love Is Fair"
A clever spin on the idiom "all's fair in love and war," this is my favorite ballad from my favorite Wonder album, Innervisions. This is one of his better-known album tracks because it has been widely covered, most notably by Barbra Streisand on her 1974 album The Way We Were.
"Jesus Children of America"
During the 70s, Wonder got more socially conscious and this is one of his great topical songs, calling out hypocrisy and despair and urging cultural repentance. I absolutely love the groove on this one. The Fender Rhodes, clavinet, and Moog bass combine for a fat, funky rhythm. Like most songs on Innervisions, Wonder played every instrument on the track.
"Bird of Beauty"
This cut from Fulfillingness' First Finale features Portuguese lyrics by Sergio Mendes. I dig the sound of the cuica, a Brazilian percussion instrument, at the beginning.
"Knocks Me Off My Feet"
I love the arrangement on this highlight from Songs In The Key Of Life. Wonder sets the scene lyrically right out of the gate (I see us in the park/Strolling the summer days of imaginings in my head), and the music evokes a nice summer stroll. He sings repeatedly to his lover: "I don't wanna bore you with it, but I love you I love you I love you." Wonder's sincerity and gift for melody communicate with lyrics that might seem trite or maudlin.
"All Day Sucker"
This is one of the funkiest songs Wonder ever recorded. "Play it as funky as you can" he's heard saying at the beginning, and the call is heeded by the ace session players, which included guitarist Mike Sembello. "All Day Sucker" was included on A Something's Extra bonus EP, included with the special-edition version of the original double LP. "Saturn" and "Ebony Eyes" from the bonus EP are also terrific.
With so many outstanding album tracks from this period, it's difficult to narrow the field to seven. Since many of us find that we have a bit of extra time on our hands these days, fire up your music-making machine and give Stevie's 70s albums a spin – nary a weak track among them. Happy birthday to a musical genius.