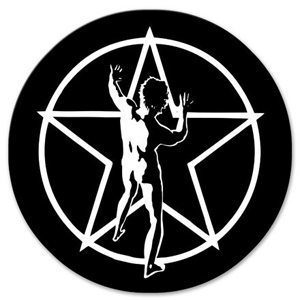 The recent passing of Rush percussionist and lyricist Neil Peart inspired me to revisit the early Rush albums. As I listened to records like Caress of Steel and Hemispheres, I was astounded all over again by the amazing epic tunes on the early records.
Now, there is certainly no shortage of long songs and multi-movement epics in progressive rock. What sets Rush apart for me, is that those songs are the highlights of the records. I have come to define Rush albums by which epic tune appears on each album. Up through Moving Pictures (after which they moved away from epics) each record had at least one of them. And they caught and held my attention not only with complex rhythms, time signatures and key changes, but also with hooks, hummable melodies and intriguing lyrical story lines. There's something special about the epics.
I listened through the first nine records and every epic that came on I was like, "This one is my favorite!" Well, they can't all be my favorite. So we performed a bit of Rocktology! to help determine our favorite Rush epic song. There are 12 epics from the first eight records. To flesh out the 16-song field, we included "Fear," which is a four-part epic all its own, composed of four separate songs stretched over four different records.
The top half of the bracket featured eventual champion "2112." The side-long anthem faced a serious challenge in round 2 from the twelve-movement instrumental "La Villa Strangiato (An Exercise in Self Indulgence)." While "2112" never trailed, it was tight throughout the 48 hour matchup period. This one caused much consternation for voters and was indicative of the love we feel for "La Villa."
The venue for the bottom half of the bracket was Upset City, as far as I was concerned. "The Weapon (Part II of Fear)" blew up "The Fountain of Lamneth;" "Natural Science" mauled "By-Tor and the Snow Dog;" and "Cygnus X-1 Book II: Hemispheres" got blackened by "The Camera Eye." All surprises to me. Bracket = busted early. "Xanadu" eventually found the sacred Final 4.
To all who participated, we thank you for going on this 10-day epic journey with us. As we stand within the pleasure dome, I'd like to say a special thank you to special friends of the site on Twitter @vivien2112 and @RushFamTourneys, without whose support this wouldn't have been as fun. Whoa, paradise!
Final Four
| | | | | |
| --- | --- | --- | --- | --- |
| FINAL FOUR |  FINALS | CHAMPION | FINALS | FINAL FOUR |
| 2112 (77%) |  2112 (59%) | | | (35%) Natural Science |
| Cygnus X-1 Book I: The Voyage (23%) | | 2112 | (41%) Xanadu | (65%) Xanadu |
Opening Rounds
ROUND 1
ROUND 2
MOVING ON
2112 (90%)
Freeze (Part IV of Fear) (10%)
2112 (55%)
2112
Jacob's Ladder (22%)
La Villa Strangiato (An Exercise in Self-Indulgence) (45%)
La Villa Strangiato (An Exercise in Self-Indulgence) (78%)
Cygnus X-1 Book I: The Voyage (70%)
The Necromancer (30%)
Cygnus X-1 Book I: The Voyage (51%)
Cygnus X-1 Book I: The Voyage
Working Man (55%)
Working Man (49%)
Witch Hunt (Part III of Fear) (45%)
The Fountain of Lamneth (49%)
The Weapon (Part II of Fear) (51%)
The Weapon (Part II of Fear) (24%)
Natural Science
By-Tor & The Snow Dog (39%)
Natural Science (76%)
Natural Science (61%)
The Camera Eye (59%)
Cygnus X-1 Book II: Hemispheres (41%)
The Camera Eye (35%)
Xanadu
Xanadu (84%)
Xanadu (65%)
The Enemy Within (Part I of Fear) (16%)