(Alex is a music industry investor & enthusiast. He's spent more on concert tickets than most have on their education.)
Actor Chadwick Boseman passed on 28 August as a result of complications related to colon cancer. Boseman was 43 and, to the surprise of most, had been privately battling cancer for four years. The entertainment industry, and indeed much of the world, mourn his untimely passing. Boseman is most widely known for his role as T'Challa, the hero of Black Panther, but I will remember most fondly his portrayal of The Godfather of Soul.
Few music memories are etched into my brain as distinctly as seeing James Brown perform at the Memphis in May Music Festival in 2006. I knew I was watching a man who, despite his advancing age, was a legend's legend. At 73, Brown may not have had the same snap and speed he possessed decades earlier, but he could still easily out-move and out-cool virtually everyone else at that show. It would turn out to be his final Memphis festival, as he passed away the following December.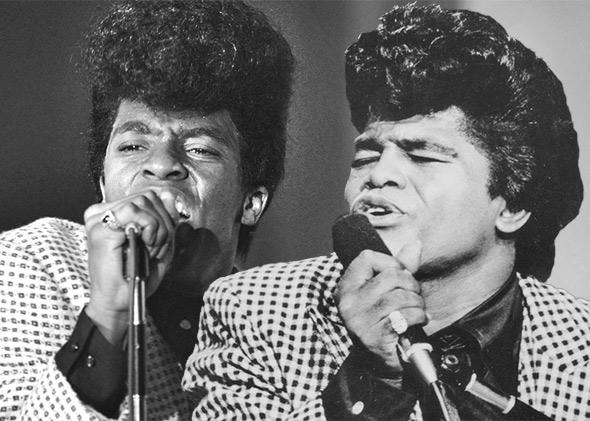 Eight years later, Chadwick Boseman resurrected Soul Brother #1 in the biopic Get on Up, which tells the story of Brown's powerful and chaotic rise to fame. Boseman proved to be a perfect fit for the role, showing Brown's musical genius on-stage, while also portraying his infamous bombastic personality off-stage. Boseman threw himself fully into the role, learning all of the dance steps required for the performance and even lending his own voice to some of the songs.
Mick Jagger, one of Get on Up's producers, had been eager for the film to be made to show the world what an inspiration Brown had been to him and countless others. In a 2014 interview with HuffPost, Jagger said the idea was "to show not only the creative and other side, but to show him as a complete person as much as possible. But still really leave people with an uplifting feeling, which I think is a correct thing to do for an artist of his status." Boseman's portrayal truly accomplished Jagger's goals. So, appropriately, Mick was one of the first to publicly express his sadness over Boseman's sudden and shocking passing.
Most of the tributes posted in the hours following the announcement of Boseman's death focused on Black Panther. That's no surprise – it's one of the biggest blockbusters of the modern era and universally hailed as a milestone for Black cinema. But we've lost more than the king and protector of Wakanda. Boseman was just getting started. The world is now deprived of a dedicated performer who undoubtedly would have continued to bring joy and blaze trails. The industry has been shaken to its core.
As for me, I'll remember Chadwick Boseman as the man who brought the Godfather of Soul back to life. In the years to come, he will play a major part in introducing James Brown's groundbreaking music and colorful personality to future generations. Get on Up was intended to be the ultimate tribute to Brown's legacy; now it will also serve as monument to Boseman's legacy.